Werq Magazine is an inclusive brand for all queer artists that champions our successes and celebrates what we have in common. The Werq brand is inclusive and celebratory, and highlights queer performance artists around the world. Werq features both print and web-based content, and creates community among its readers.
About Werq
• The Resist Issue of a fictional magazine about queer performance art and community.
• High-energy, dynamic magazine spreads utilizing expressive typography and riffing on the rainbow.
• Implementation of design system on website using CSS Grid and Flexbox.
Timeframe 
11 weeks
Skills
Expressive typography | Micro typography | Brand/voice | Design | Layout | Web
Tools
InDesign | Illustrator | Photoshop | Dreamweaver | HTML/CSS | CSS Grid | Flexbox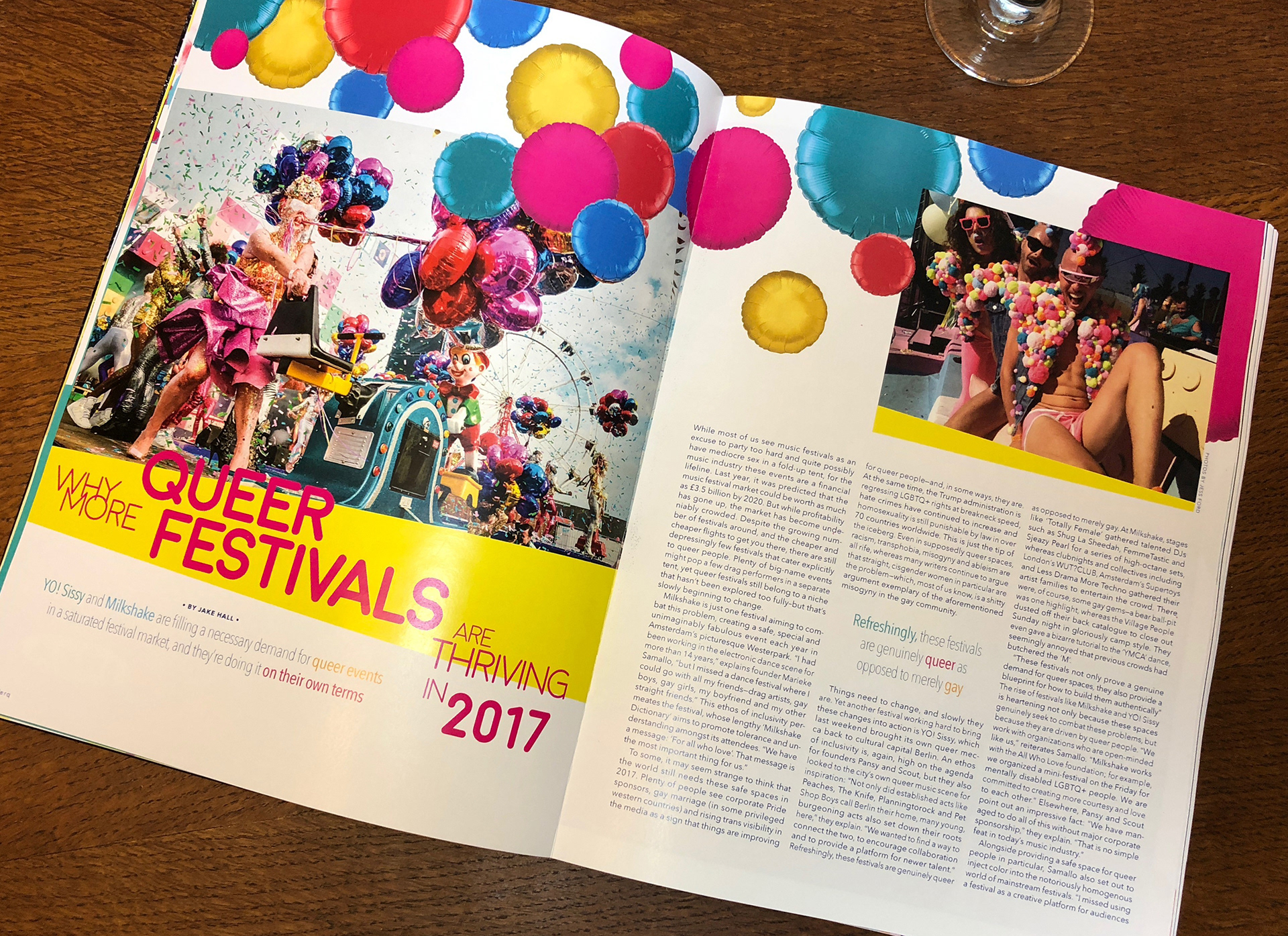 A Celebration on Every Page
Articles were sourced from various queer and mainstream publications and paired with striking visuals focusing either on the energetic moment of performance or capturing the soulful spirit of the artist through portraiture. Expressive type used for headlines as well as a wide and striking color palette that reflects the diversity of our target audience. We riff on the rainbow: there is no one correct expression of queerness, we are all different, and we are all spectacular.

"Inclusive, celebratory, and queer af. We search the globe for the most innovative, authentic, sickening performance art. And we bring together a community often defined by its differences. The truth is we have more in common than anyone thinks: we have complex stories, strong voices and above all, a message to share."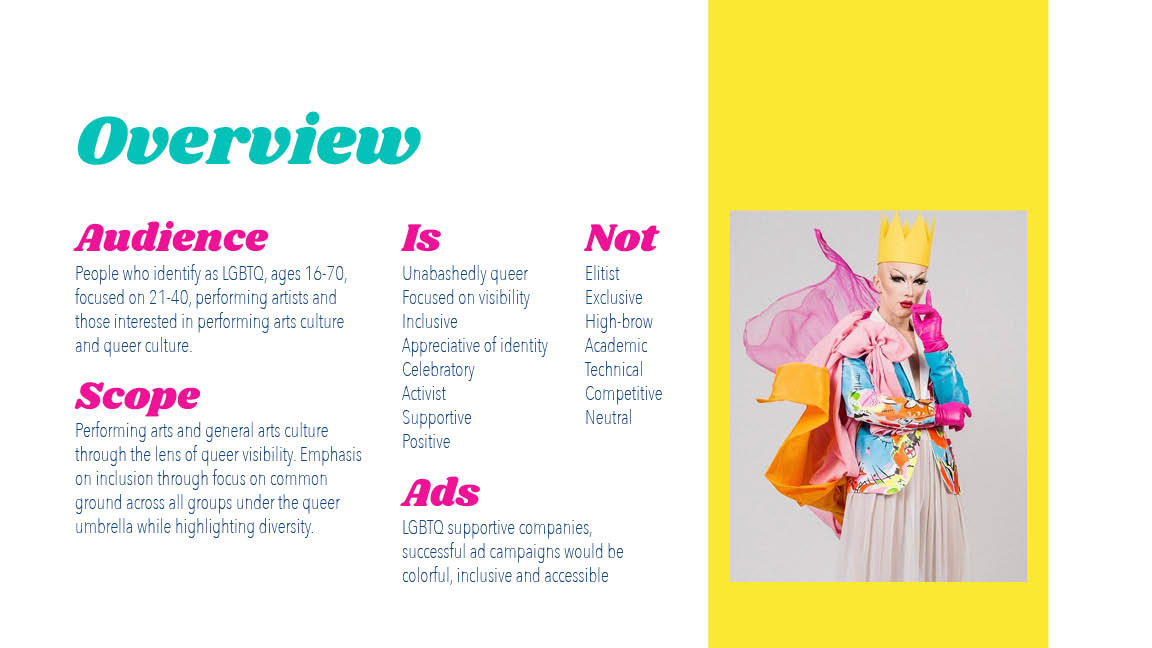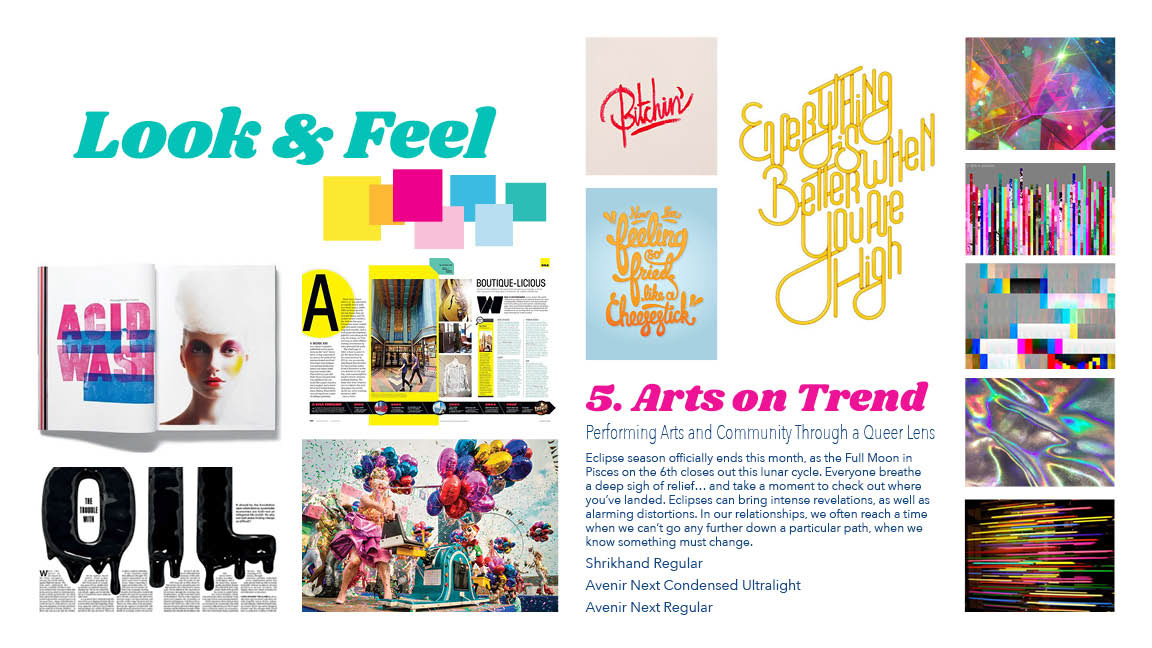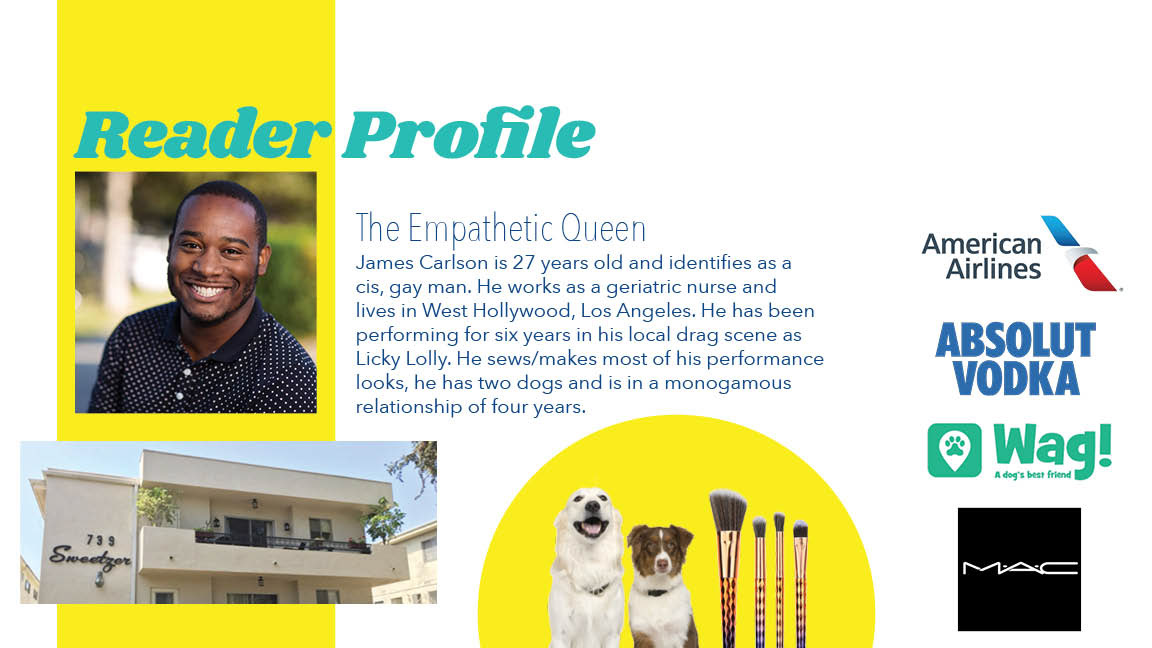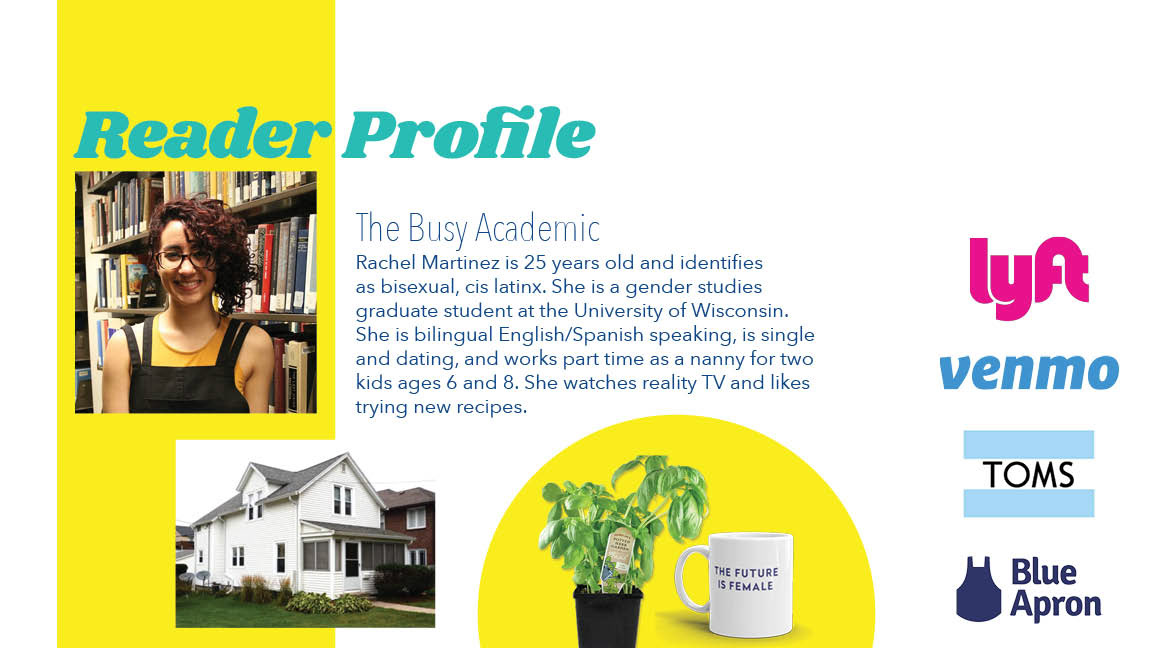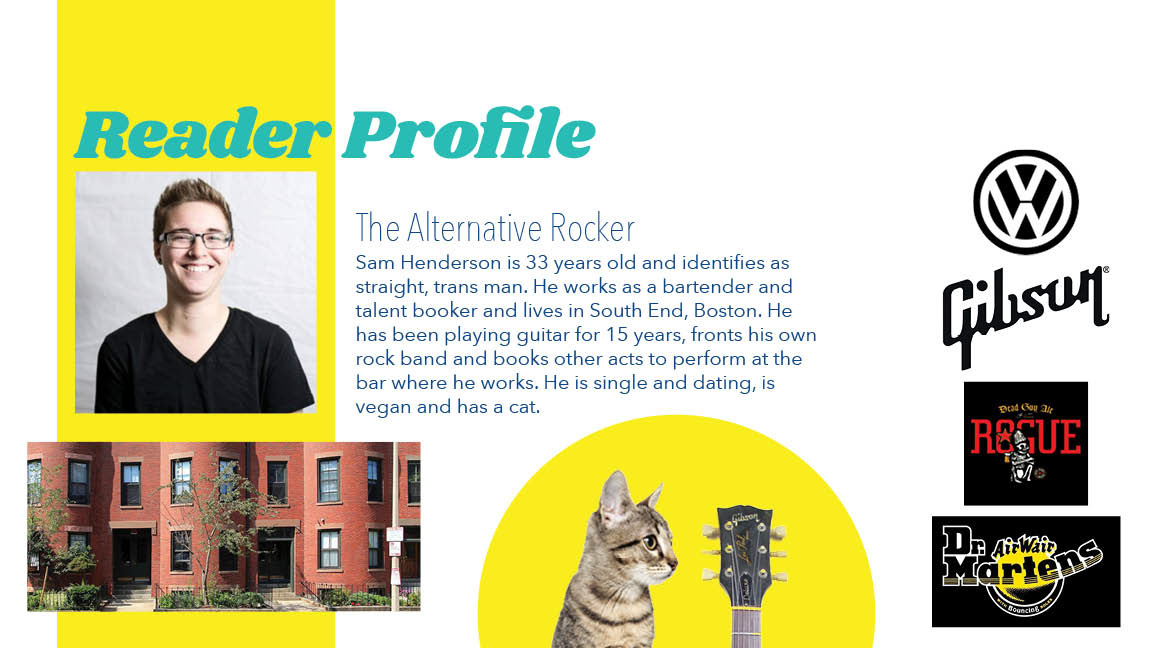 Flip Through The Resist Issue of Werq
Werq Online
In addition to sharing articles far and wide across the internet, the website allows community building and communication between fans of the magazine. Readers can post their local activities and see events others have posted.