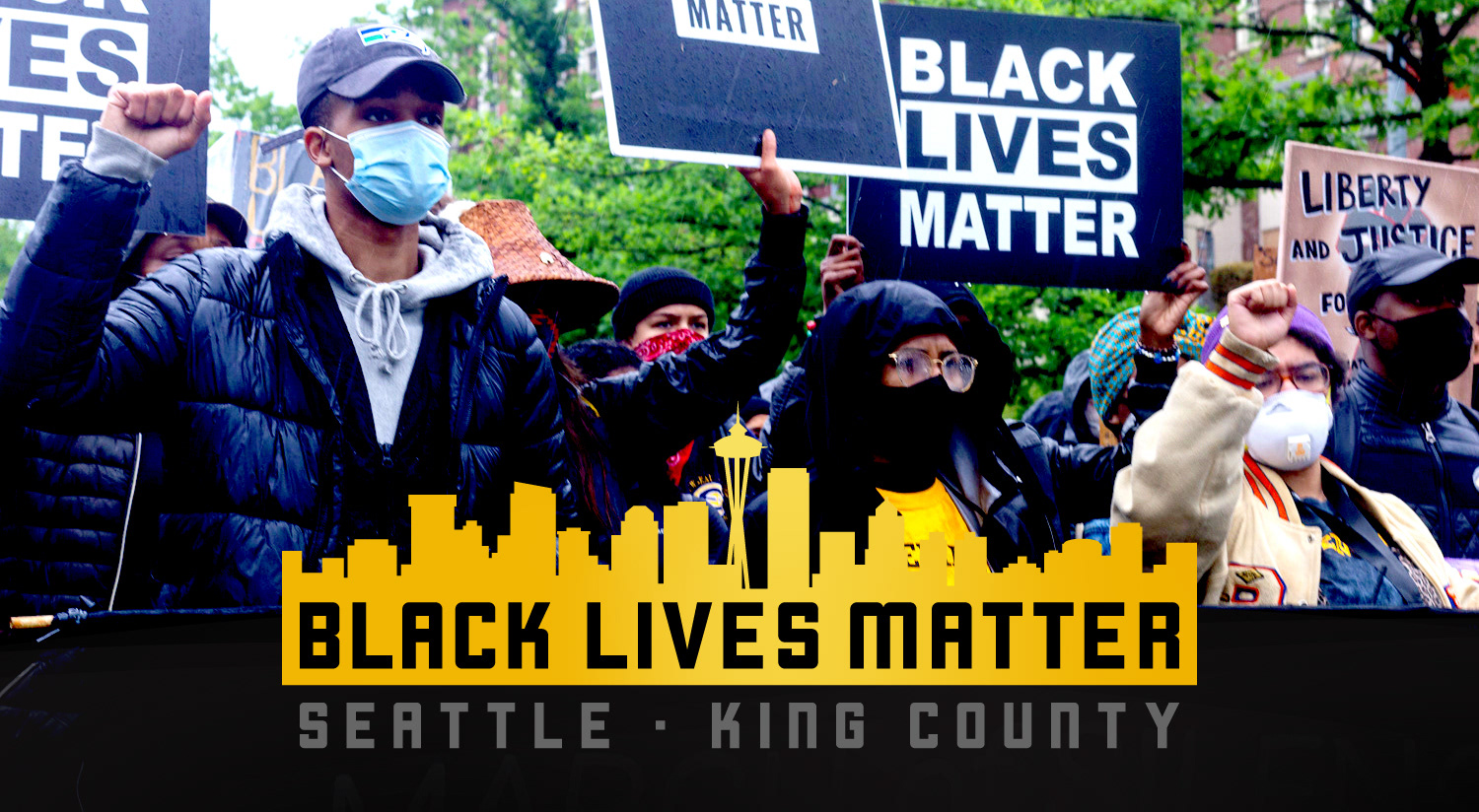 Black Lives Matter Seattle-King County
BLMSKC is a Black-led organization fighting for the protection and liberation of Black lives, in Seattle, King County, and Washington state. This work consisted of social media, in-person and digital event assets, explainer video animation, and brand stewardship staring with the June 12 March of Silence through the 2021 Washington State legislative session, and beyond.
Evolving the Logo
Refining of existing logo and visual style for increased versatility, consistency and visual impact. While retaining the national organizations signature typography, as well as the place-based aspects of the previous logo, the new logo suite provides lockups and color variations for all settings. Color was shifted to a richer gold.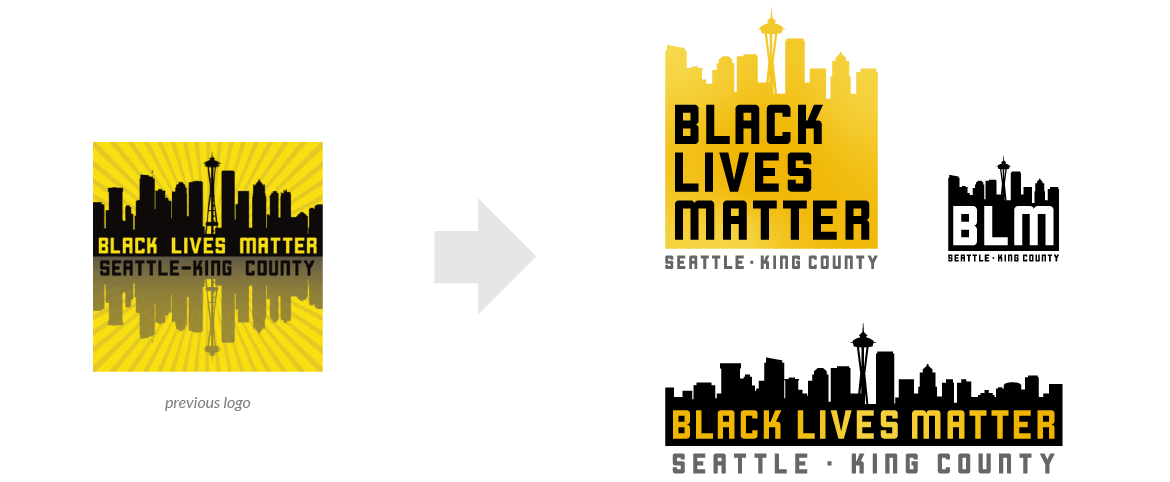 Design & Animation of Explainer Videos
Educational videos for use on social channels to re-enfranchise the public and call to civic duty. All animations were created in After Effects.